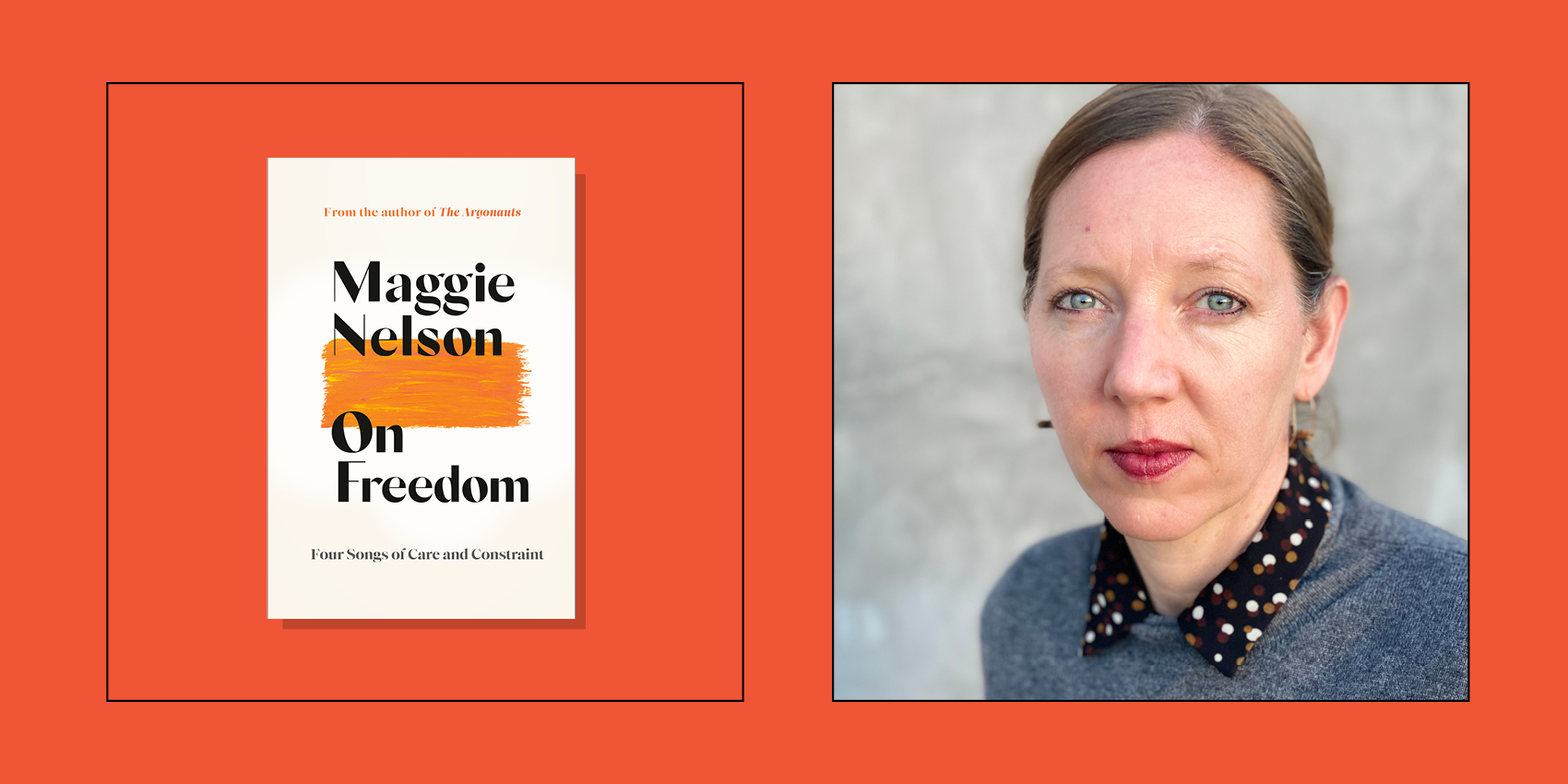 Those who are first introduced to Maggie Nelson soon notice her name throughout their literary and social worlds. The award-winning writer, scholar, poet, and critic is one of the most prolific and influential Western thinkers today. As Vulture shared, "Reading Nelson is like watching a prima ballerina deliver the performance of a lifetime: athletic, graceful, and awe-inspiring." The same goes for her latest work, On Freedom: Four Songs of Care and Constraint, which draws on a vast range of material to explore how we might think, experience, or talk about freedom. Thinking publicly through the knots in our culture—from recent art-world debates to the turbulent legacies of sexual liberation, from the painful paradoxes of addiction to the lure of despair in the face of the climate crisis—is itself a practice of freedom, a means of forging fortitude, courage, and company.

This event is Pay What You Can! Book a ticket to this event to receive a link to watch the livestream wherever you are. After the Festival, you'll also receive access to a recording of the event, which will be available to rewatch for one week.
This event is included in a Digital Pass. The $100 pass includes access to the whole digital lineup in one convenient package. If you choose a pass, there's no need to book tickets individually or keep track of multiple emails. Click here if you'd like to purchase a Digital Pass instead of ordering a ticket to this event.
This event is also simulcast at our in-person cinema, The Nest. Many of our digital events are also streaming onsite at The Nest. Please note that seating at this venue is first-come-first-served by donation at the door. Read more about The Nest Cinema. *You may watch cinema events in The Nest, or stream comfortably from home.
Check out our Festival FAQ for Festival & box office information.
View our full lineup or just our digital events
Participants and Speakers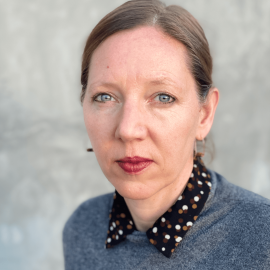 Maggie Nelson
MAGGIE NELSON is the author of several books of poetry and prose, most recently the New York Times bestseller and National Book Critics Circle Award winner The Argonauts. She teaches at the University of Southern California and lives in Los Angeles. (UNITED STATES)
Baharak Yousefi
BAHARAK YOUSEFI has been peddling books in Vancouver for the past twenty-two years. She is a bookseller-turned-librarian and a refugee-turned-settler. Baharak is co-editor of Feminists Among Us: Resistance and Advocacy in Library Leadership.