Youth Education Programming
Vancouver Writers Fest offers students in Vancouver and across British Columbia the opportunity to interact with celebrated writers through a variety of programs. We reach more than 12,000 students across the province each year. Discover how your students can engage with world-renowned writers or keep up to date on the latest, recommended releases by exploring our offerings.
Our youth education programs are presented thanks to the generous support of Bonnie Mah, Robin Pascoe, and Rodney Briggs.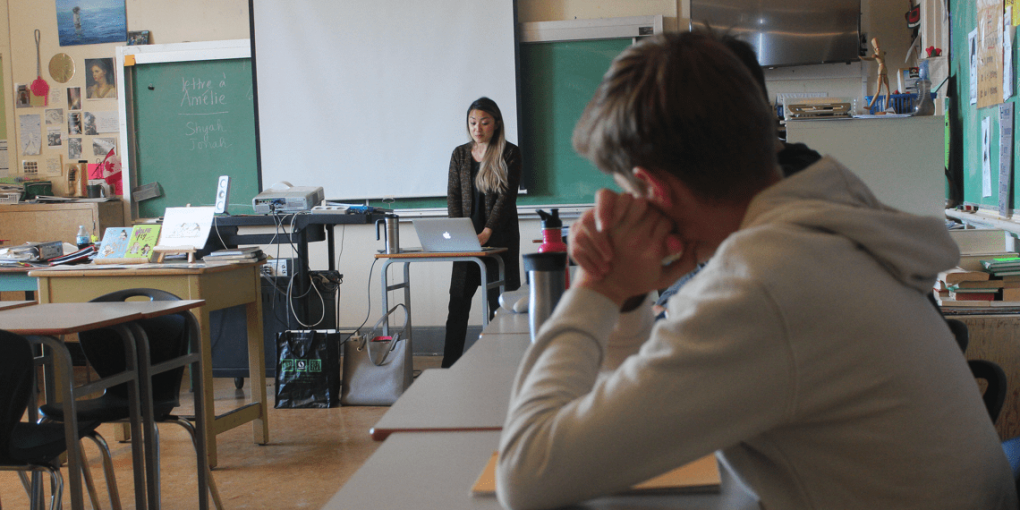 After two years, our Writers in the Classroom program—designed to connect children and youth to authors through live, interactive events—will take place in-person from October to December! Invite an author from our stellar 2022 Vancouver Writers Fest lineup to discuss their most recent title (and share secrets of the writing craft) with your class this fall.
These visits will enliven and enrich classroom discussion in the lead-up to the author's appearance, and leave you much to unpack with your students afterwards.

Writers in the Classroom has allowed and impelled my students to believe that anyone can become a writer and to stay passionate in writing. Authors have given students personal tips and advice that worked for them and ignited young minds to be open to new possibilities!
I would highly recommend becoming involved in the VWF for entertainment but also to impress upon students that they can write about anything and with practice, their writing will improve. It is wonderful to see reluctant writers become unstoppable authors.
Thank you to the Vancouver Writers Fest for the virtual 'Writers in the Classroom' event with Indigenous author Michelle Good. Having an experienced author from a marginalized voice was very empowering for our students. Good's presence allowed my students to engage in the process of literary analysis from the back end; how does authorship work, what are intentions and imperatives set, the experience of being intentional with their message.
Kevin and Basil Sylvester's virtual Writers in the Classroom event led us to some important conversations about identity and I love that the authors told my students that the message of their book is to love and accept yourself. It is so important for them to hear that.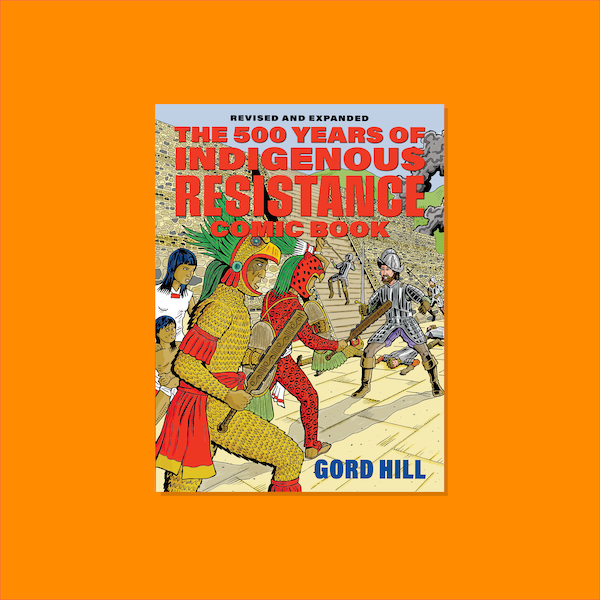 Book Review Corner:
The 500 Years of Indigenous Resistance Comic Book: Revised and Expanded by Gord Hill
As the title suggests, this book recounts 500 years of Indigenous activism and resistance in the Americas, from contact to present day. It was first published in 2010 to great acclaim and the latest edition is revised, expanded, and in colour for the first time. Author and activist Gord Hill's writing is simple, but powerful. Each panel of illustrations is evocative and pulls no punches in depicting the 500-plus years of genocide, massacre, torture, rape, displacement, and assimilation that Indigenous peoples have endured. The book celebrates the tenacity and perseverance of Indigenous people through their involvement in events like the Battle of Wounded Knee in 1890; the Idle No More protests supporting Indigenous sovereignty and rights in 2012 and 2013; the resistance to the Dakota Access Pipeline in 2016; the Grand River land dispute between Six Nations and the Government of Canada in 2006; and the Wet'suwet'en anti-pipeline protests in 2020. Powerful and immersive, this is an essential book to counter the conventional histories of the Americas. Grades 10-12
Events for Youth during our 2021 flagship October Festival were digital. Though our physical stages were replaced with Zoom screens, the ideas, mirth, collaboration, intrigue, discovery and excitement that stem from our conversations and performances remained. Youth, students and family members connected with authors via live-streamed and recorded events.