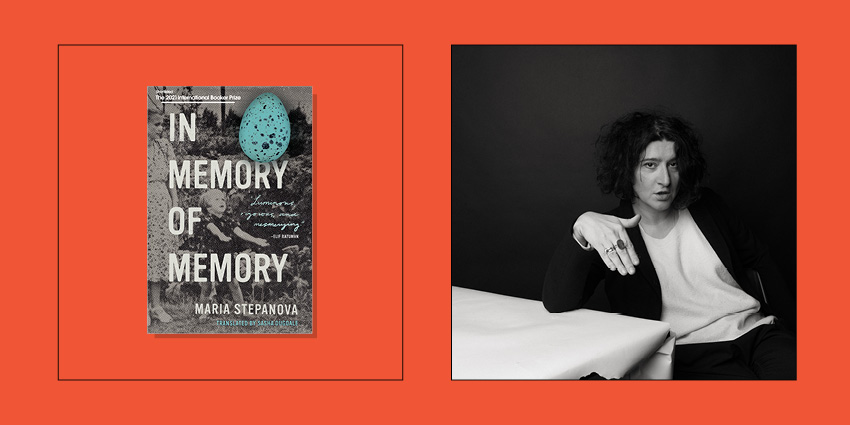 Maria Stepanova became an internationally-recognized name in literature thanks to her Booker Prize-shortlisted, genre-defying work. In Russia, she has been revered as one of the most important poets of the post-Soviet generation for years. In Memory of Memory is a response to Stepanova's own lived experience, sifting through faded photographs, old postcards, letters, diaries, and heaps of souvenirs to tell the story of how her seemingly ordinary Jewish family somehow managed to survive the myriad persecutions and repressions of the last century. In dialogue with writers like Roland Barthes, W. G. Sebald, Susan Sontag, and Osip Mandelstam, Stepanova's work is a rare gift. The author speaks with poet and novelist Aislinn Hunter about blending genres and grappling with the past.

This event is Pay What You Can! Book a ticket to this event to receive a link to watch the livestream wherever you are. After the Festival, you'll also receive access to a recording of the event, which will be available to rewatch for one week.
This event is included in a Digital Pass. The $100 pass includes access to the whole digital lineup in one convenient package. If you choose a pass, there's no need to book tickets individually or keep track of multiple emails. Click here if you'd like to purchase a Digital Pass instead of ordering a ticket to this event.
This event is also simulcast at our in-person cinema, The Nest. Many of our digital events are also streaming onsite at The Nest. Please note that seating at this venue is first-come-first-served by donation at the door. Read more about The Nest Cinema. *You may watch cinema events in The Nest, or stream comfortably from home.
Check out our Festival FAQ for Festival & box office information.
View our full lineup or just our digital events
Participants and Speakers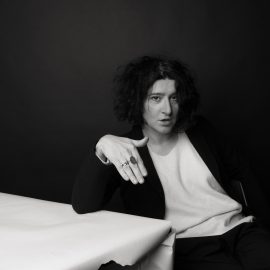 Maria Stepanova
MARIA STEPANOVA is one of the most distinctive voices of Russia's post-Soviet literary generation. An award-winning poet and prose writer, essayist, and journalist, Stepanova is the author of ten poetry collections and three books of essays. Her novel In Memory of Memory was shortlisted for the 2021 International Man Booker Prize. Stepanova is the founder of the online crowd-sourced journal Colta.ru, which covers the cultural, social and political reality of contemporary Russia, reaching nearly a million visitors each month. (RUSSIA)
Aislinn Hunter
AISLINN HUNTER is the author of eight highly acclaimed books including the bestselling novel The Certainties and The World Before Us, winner of the Ethel Wilson Fiction Prize. She teaches creative writing at Kwantlen Polytechnic University.