2022 Vancouver Writers Fest
October 17 – 23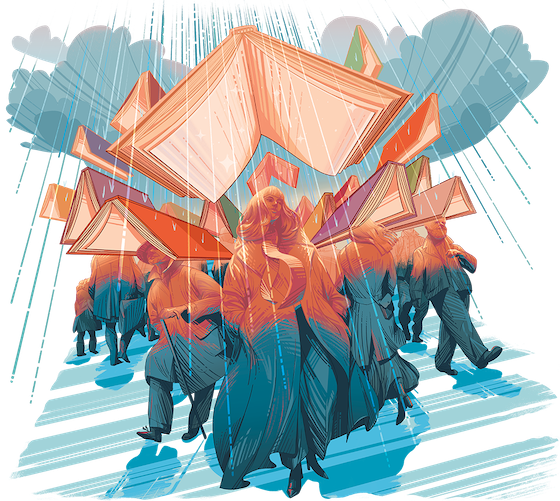 Thank you for joining us at the 35th Vancouver Writers Fest! The Festival returns October 2023, but we have plenty of offerings in the meantime.
This year, gain access to a mastercut of our flagship Festival for the first time ever. The powerful conversations that took place on our stages at our 35th anniversary Festival were captured on camera so that we could share the magic of this week with as many people as possible. The result is our Digital Festival Release: 30 specially curated events, many previously sold out, representing some of the most intriguing, edifying, and fun offerings from our 2022 Festival, available online from December 6, 2022–January 6, 2023. Click here to learn more and purchase an all-access pass.
In addition, look forward to Incite in partnership with the Vancouver Public Library from January–June, and an array of special events throughout the year. Click here for our year-round programming.
Welcome to the 35th Annual Vancouver Writers Fest! 
After two roller coaster years, we're thrilled to be celebrating a noteworthy anniversary and welcoming you back to Granville Island from October 17–23. This year we're proud to be hosting an almost fully in-person Festival, and for the first time, offering all our youth events both on-stage and via livestream. Click here for additional information for teachers.
Omar El Akkad, journalist and 2021 Scotiabank Giller Prize winner, serves as our 2022 Guest Curator. Working closely with our programming team, Omar curated six events with a wide range of authors from around the world to join us here in conversations on home, identity, and storytelling. We're also happy to welcome back Jillian Christmas as our Spoken Word Curator and Sally Zori as our Musical Director for the Literary Cabaret.
The 2022 Festival features 80 events, including discussions about the state of modern journalism, the loss of reproductive rights for women, and a conversation about the rise of Indigenous storytelling around the world, alongside celebrations of debut novels, an ode to 80s lyrics as poems, bestselling festival favourites, and more.