76: Emerge
76: Emerge
SOLD OUT
Join us at this free event to celebrate two new books coming out of The Writer's Studio at Simon Fraser University: emerge 22: The Writer's Studio Anthology and Resonance: Essays on the Craft and Life of Writing. Hear a taste of work from those who have participated in the illustrious studio this year, and insights from the writers who mentored them along the way. Find out more about the practices that fuel creative work, and see the results of those practices in the form of new work from exciting emerging voices. It's an immersive celebration of new talent and established community.
The featured student writers are Abby Pelaez, Rachelle Jones, Marin Nelson, Gerald Williams, Moira Elliott, Tamar Haytayan, Alisen Santa Ana , Jaeyun Yoo, Claire Nicol, Jenny Liu, Christina Walsh, Denise Adele, Nicole Dumas, Veronika Gorlova, and Pammila Ruth.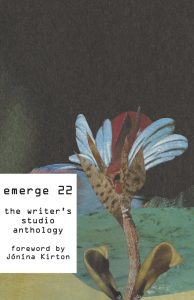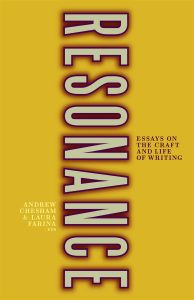 Presented in collaboration with SFU Creative Writing.