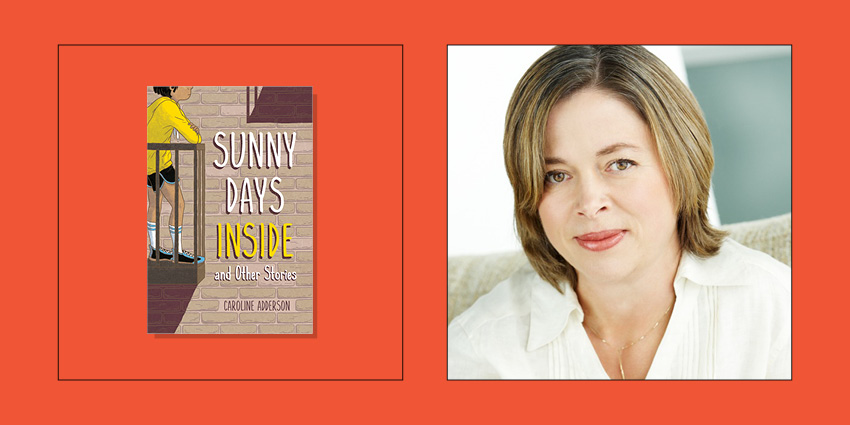 Suddenly, in March 2020, the world shrank. Kids spent more time indoors than ever before. Caroline Adderson's latest work is likely to outlive the pandemic, but it also offers a funny, wise, and accessible way to talk about the events of the last 18 months, the importance of human connection, and why we need to look after our mental health… no matter our age. Sunny Days Inside shares stories of kids in an apartment building, each coping with being indoors during a "grownup virus." Some try science experiments, others run laps on their balconies, and others learn about the importance of family as everyone navigates a new way of life. A Festival favourite, Adderson will talk about her book before taking questions from classes.

This event is included in a Digital Pass. The $100 pass includes access to the whole digital lineup in one convenient package. If you choose a pass, there's no need to book tickets individually or keep track of multiple emails. Click here if you'd like to purchase a Digital Pass instead of ordering a ticket to this event.
This event cannot be watched at our  in-person cinema, The Nest.
Check out our Festival FAQ for Festival & box office information.
View our full lineup or just our digital events
Themes: World events – COVID 19, social emotional learning, resilience, and connection to community.
Curriculum Connections: English Language Arts 4-7, Social Studies 6, and Career Education 4-5. Suitable for Grades 4-7.
Participants and Speakers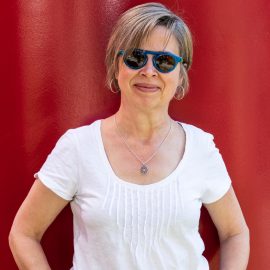 Caroline Adderson
CAROLINE ADDERSON is an award-winning author of books for young readers and adults. She wrote the picture books Norman, Speak! (illustrated by Qin Leng) and I Love You One to Ten (illustrated by Christina Leist), as well as the Jasper John Dooley and Izzy series. Her middle-grade books include Middle of Nowhere, A Simple Case of Angels, and The Mostly True Story of Pudding Tat, Adventuring Cat. She has won the Sheila Egoff Award, the Chocolate Lily Book Award, and the Diamond Willow Award. (BRITISH COLUMBIA)