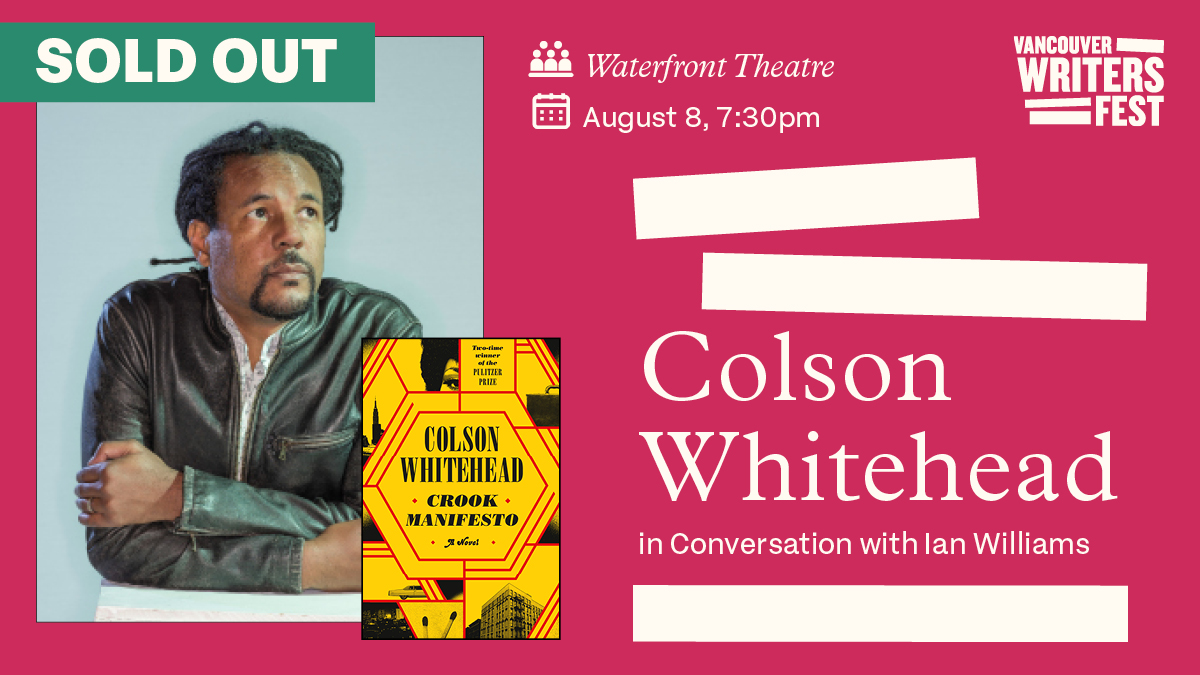 SOLD OUT
Tickets to this event include a copy of Crook Manifesto, and Colson Whitehead will be signing books after the talk!
Two-time Pulitzer Prize-winning author Colson Whitehead returns to the Vancouver Writers Fest this summer with the eagerly awaited continuation of his Harlem saga. Hot on the heels of Harlem Shuffle, which delighted our audiences in 2021, Whitehead's new novel Crook Manifesto is another brilliantly entertaining romp through 1970s New York, in all its seedy glory.
It's 1971. Amidst a backdrop of sky-high crime and a shooting war between the NYPD and the Black Liberation Army, furniture store owner and ex-fence Ray Carney tries to keep his head down and his business thriving. It's strictly the straight-and-narrow for him—until he needs to hit up his old police contact Munson, fixer extraordinaire, for a favour. But Munson has his own favours to ask of Carney, and staying out of the game is about to become deadly. Crook Manifesto is a darkly funny tale of a city under siege, but also a sneakily searching portrait of the meaning of family.
Whitehead joins Ian Williams, author of Reproduction and Disorientation: Being Black in the World, for a conversation inviting readers into Crook Manifesto's kaleidoscopic portrait of Harlem—which is sure to stand as one of the all-time great evocations of a place and a time.
Tickets are $45 and include a hardcover copy of Crook Manifesto (a value of $36).
Upstart & Crow will be at the event selling additional copies and Colson Whitehead's backlist.
Participants and Speakers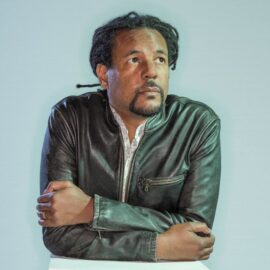 Colson Whitehead
COLSON WHITEHEAD is the #1 New York Times bestselling author of The Underground Railroad, which in 2016 won the Pulitzer Prize in Fiction and the National Book Award and was named one of the Ten Best Books of the Year by The New York Times Book Review, as well as Harlem Shuffle, The Noble Hustle, Zone One, Sag Harbor, The Intuitionist, John Henry Days, Apex Hides the Hurt, and The Colossus of New York. He is also a recipient of the MacArthur and Guggenheim Fellowships. He lives in New York City.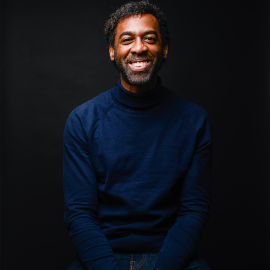 Ian Williams
IAN WILLIAMS was born in Trinidad and raised in Canada. He won the 2019 Scotiabank Giller Prize for his novel, Reproduction. His poetry collection, Personals, was shortlisted for the Griffin Poetry Prize and the Robert Kroetsch Poetry Book Award. Williams holds a Ph.D. in English from the University of Toronto and has recently returned as a tenured professor. His essay collection, Disorientation: Being Black in the World, was a finalist for the Hilary Weston Writers' Trust Nonfiction Prize. His third poetry collection, Word Problems, was published by Coach House Press in the fall of 2020.