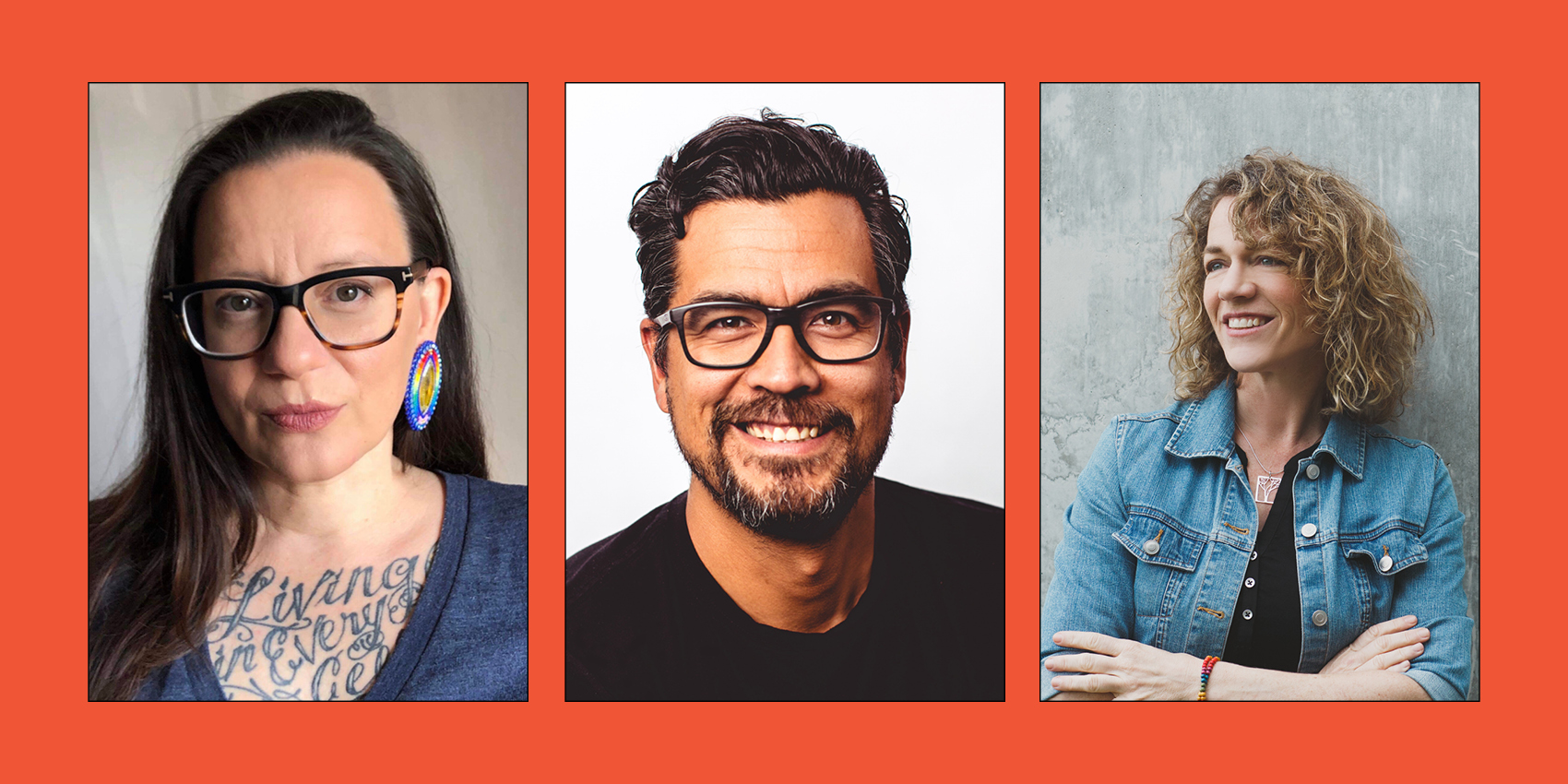 THIS EVENT IS SOLD OUT
Update: David A. Robertson was originally scheduled to attend in-person, and will now be attending virtually.
There are perennial books beloved to teachers and students alike. How do we begin to amalgamate new classics; books that have caught millions of imaginations and continue to be go-to reads for youth? Three authors at the top of their game explore just that. They'll speak about their new books, and the importance of broadening our school reading lists to ensure that both traditional and contemporary books of influence are accessible to young minds across the country. You'll leave with great suggestions for your next favourite classroom choice. Hear from perennial bestselling author Cherie Dimaline (Hunting by Stars, sequel to The Marrow Thieves); David A. Robertson (The Great Bear); and Robin Stevenson (When You Get the Chance).
Moderated by Tanya Boteju.

Cherie Dimaline (appearing virtually)
David A. Robertson (appearing virtually)
Robin Stevenson (appearing in-person)
Tanya Boteju
(appearing in-person)
Participants and Speakers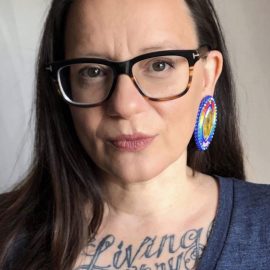 Cherie Dimaline
CHERIE DIMALINE is a member of the Georgian Bay Métis Community. Her most recent novel Empire of Wild was named Indigo's #1 Best Book of 2019, and has been recently featured in The New York Times, The New Yorker, The Chicago Review of Books, goop!, and Shondalands. Dimaline lives in Ontario, on her ancestral grounds, where she is working on a new YA book, her next adult novel, and the forthcoming TV adaptation of The Marrow Thieves. (ONTARIO)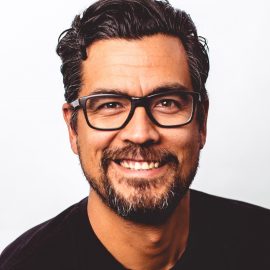 David A. Robertson
DAVID A. ROBERTSON is the author of numerous books for young readers including When We Were Alone, which won the 2017 Governor General's Literary Award. The Barren Grounds received a starred review from Kirkus and was a Kirkus and Quill & Quire best middle-grade book of 2020. A sought-after speaker and educator, as well as recent recipient of the Writers' Union of Canada's Freedom to Read Award, Robertson is a member of the Norway House Cree Nation. (MANITOBA)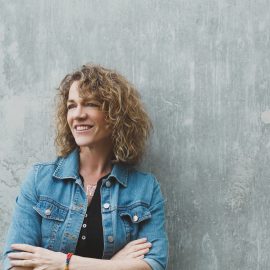 Robin Stevenson
ROBIN STEVENSON is the author of more than twenty books for children and teens. She regularly presents in schools, offering book talks, creative writing workshops, and presentations on LGBTQ+ Pride. Her YA novel A Thousand Shades of Blue was a finalist for the Governor General's Literary Award, and is included on CBC's list, "100 YA Novels that Make You Proud to Be Canadian." Stevenson lives on the west coast of Canada with her partner and their son. (BRITISH COLUMBIA)
Tanya Boteju
TANYA BOTEJU is an English teacher and writer whose debut novel, Kings, Queens, and In-Betweens, was named a Top Ten Indie Next Pick by the American Booksellers Association, and selected for the American Librarian Association 2020 Rainbow List.