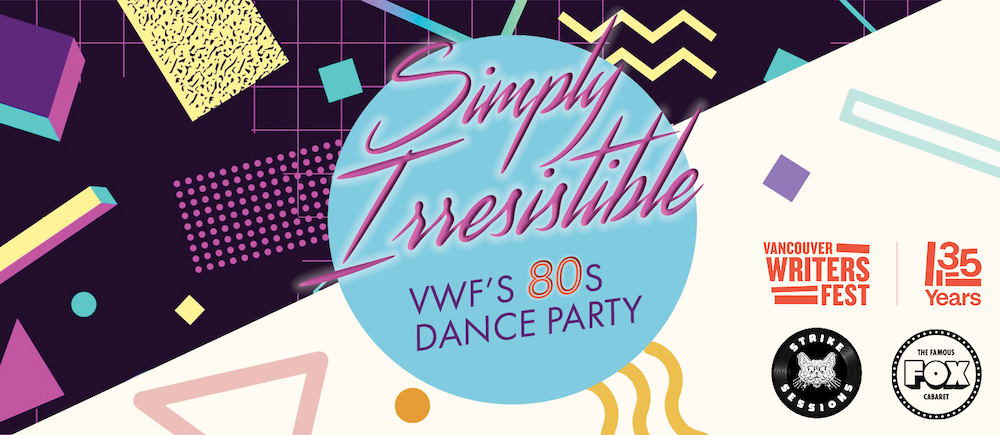 We're celebrating our 35th anniversary with a dance party that takes us back to our founding year… 1988! We've Got Our Minds Set On You joining us at the Fox Cabaret on Thursday, September 22 for an evening of fun that goes all the way to eleven.
All $35 ticket sales go to our $35,000 fundraising campaign, so come have the Time of Your Life enjoying totally awesome music, special guest appearances, some Red, Red, Wine, and help launch us into our 35th Festival! Come dressed-as-you-were (Let's Go Crazy! Mini-skirts, stirrup pants, safety pins, sweater vests, ripped jean jackets, spiked hair, perms, and anything purple welcome)!
We'll also be launching our 🌟2022 LUCKY STAR Festival Raffle🌟 as well as holding a 50/50 draw!
Music by Strike Sessions DJs
sean cranbury & phil david
Visit their website for a sneak peek at the playlist!
Get your tickets on Eventbrite.
Background graphics from freepik.com.