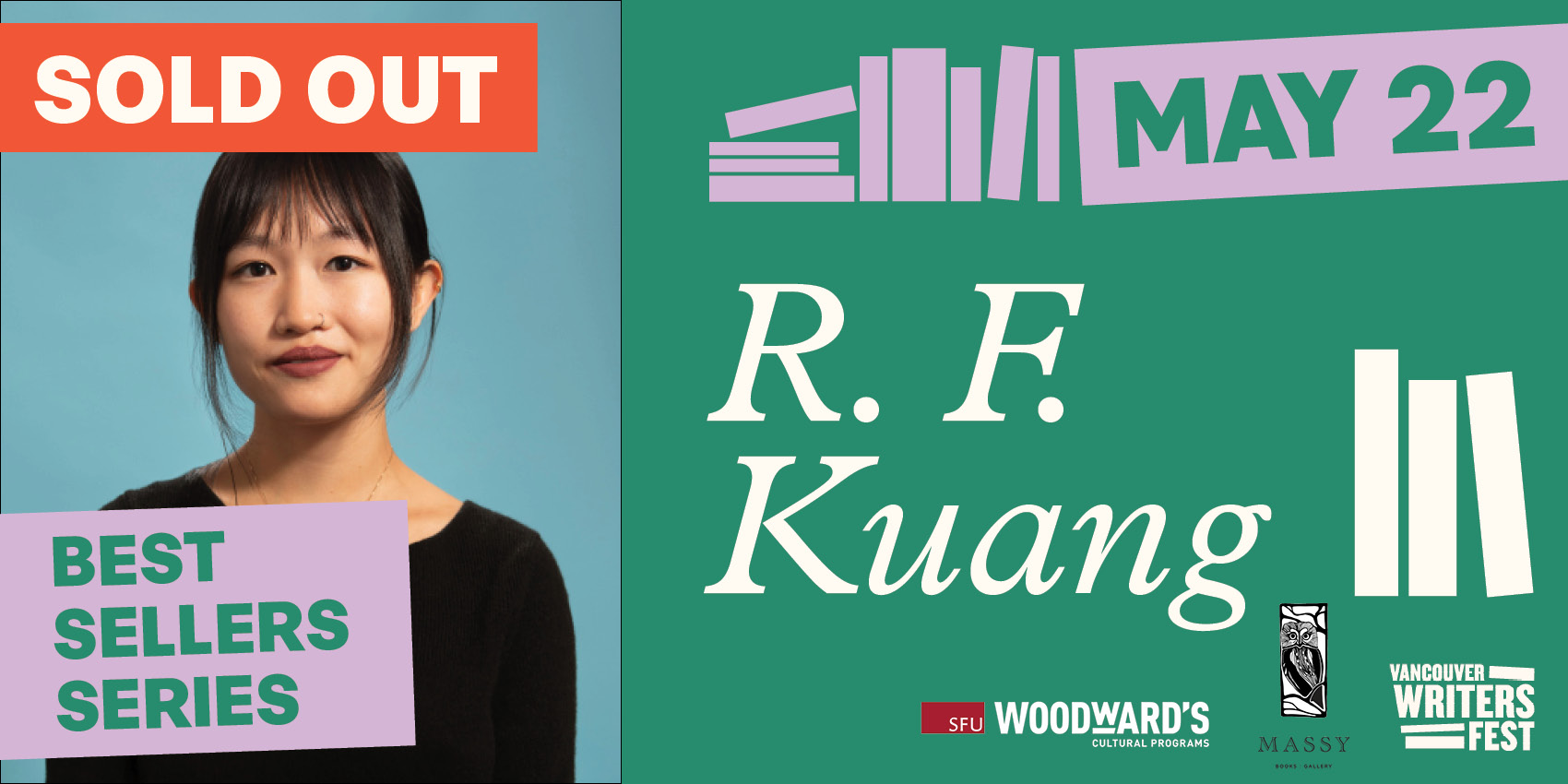 SOLD OUT
Part of the Vancouver Writers Fest Bestsellers Series
This event is presented in partnership with Massy Books and SFU Woodward's Cultural Programs.
Rebecca F. Kuang shot to #1 on the New York Times bestsellers list with her previous novels Babel and the Poppy War Trilogy. She joins the Vancouver Writers Fest, Massy Books, and SFU Woodward's Cultural Programs with her new literary thriller, Yellowface—a timely and cutting satire that investigates racism in the publishing industry and beyond, with razor-sharp precision. She'll speak with Eddy Boudel Tan, a Writers' Trust of Canada's Rising Star, about cultural appropriation, the erasure of Asian-American voices, and her own literary career.
What would you steal for success? When June Hayward—Yellowface's deceptive first-person narrator—witnesses the death of fellow writer Athena Liu in a freak accident, she steals Athena's manuscript and publishes it under her own name; or rather, her new identity as Juniper Song, complete with an ambiguously ethnic author photo. But as damning evidence emerges, June must race to escape the deadly consequences, and keep what she believes she deserves. Unflinching in its gaze, this brilliant book is "a must read commentary on the line between representation and exploitation." —Vaishnavi Patel, author of Kaikeyi  
Books will be for sale at the event courtesy of Massy Books, or order a book with your ticket at a discounted rate! The pre-sale will be limited to 2 copies per purchase, and books can be picked up at the event. R. F. Kuang will be signing books after the event!
This event is part of the Vancouver Writers Fest Bestsellers Series, a spring fundraising series bringing some of the biggest names in literature to Vancouver. Buying a ticket not only gives you an opportunity to hear from some of the most celebrated authors in the world; it supports the Vancouver Writers Fest in programming our flagship Festival later this year. Click here to explore the full lineup. 
Standard tickets: $35
Participants and Speakers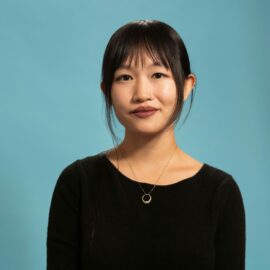 R. F. Kuang
REBECCA F. KUANG is a Marshall Scholar, translator, and the Hugo, Nebula, Locus, and World Fantasy Award nominated author of the Poppy War trilogy and the #1 New York Times bestselling Babel. She has an MPhil in Chinese Studies from Cambridge and an MSc in Contemporary Chinese Studies from Oxford; she is now pursuing a PhD in East Asian Languages and Literatures at Yale.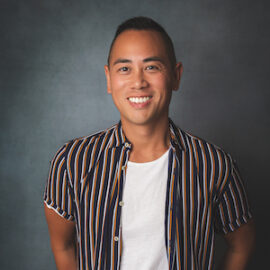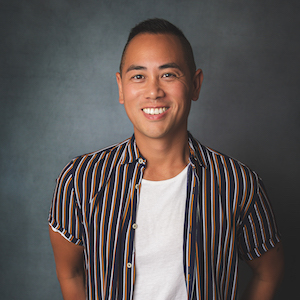 Eddy Boudel Tan
EDDY BOUDEL TAN is the author of two novels: After Elias, a finalist for the Edmund White Award and the ReLit Awards, and The Rebellious Tide, a finalist for the Ferro-Grumley Award. In 2021, he was named a Rising Star by Writers' Trust of Canada. His short stories can be found in Joyland, Yolk, Gertrude Press, The G&LR, and two anthologies. He lives with his husband in Vancouver where he's currently writing his next novel while listening to the language of birds from his balcony.