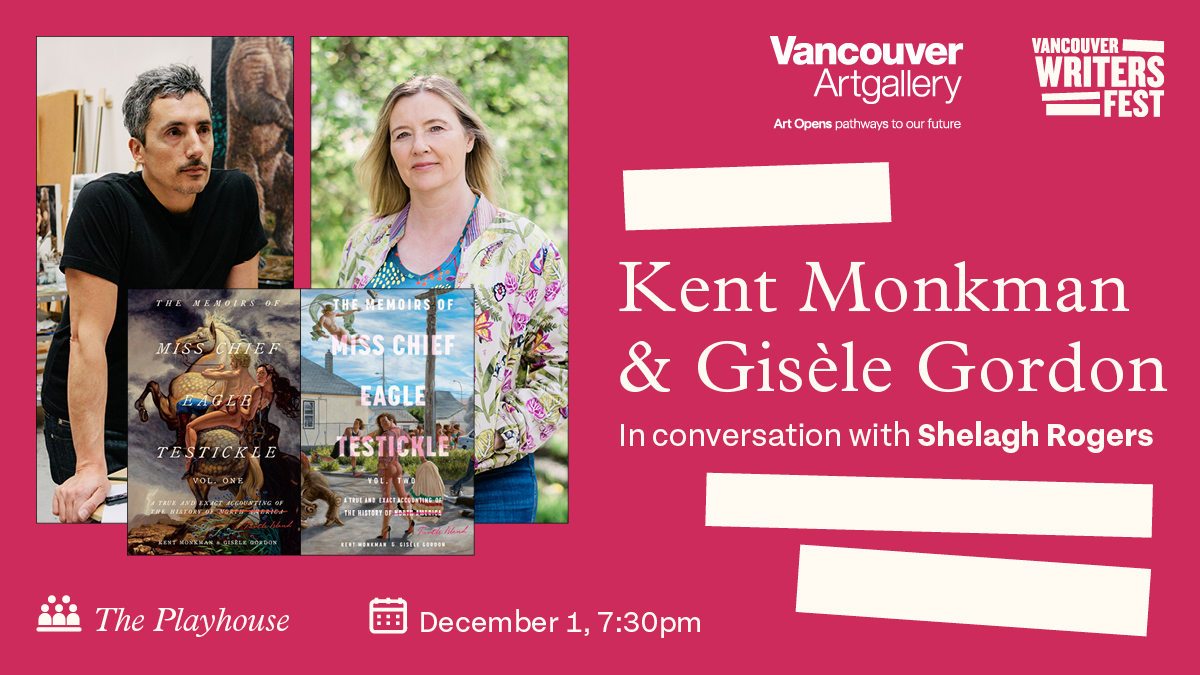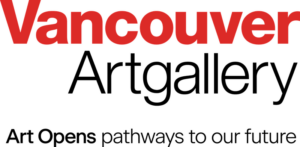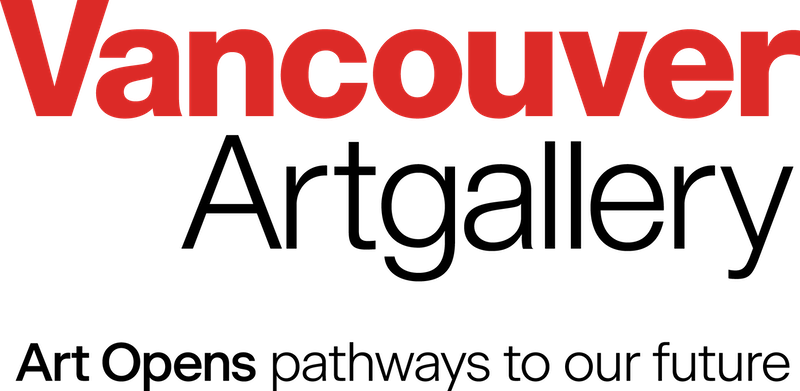 Presented in partnership with the Vancouver Art Gallery.
Here is an unmissable event for art enthusiasts, historians, and all who live on Turtle Island. Celebrated Cree artist Kent Monkman and his long-time collaborator Gisèle Gordon, join the Vancouver Writers Fest with The Memoirs of Miss Chief Eagle Testickle: A True and Exact Accounting of the History of Turtle Island—a genre-defying work that will remake readers' understanding of the land called North America.
Monkman's globally-renowned artworks are held in the public collections of institutions such as the Metropolitan Museum of Art, the Hirshhorn Museum, and the National Gallery of Canada. For decades, his paintings have featured a recurring character: his gender-fluid alter ego Miss Chief Eagle Testickle, a time-traveling, shape-shifting, supernatural being who reverses the colonial gaze. Now, readers can discover her whole story—and with it the whole history of Turtle Island, told from an Indigenous perspective.
The two-volume Memoirs of Miss Chief Eagle Testickle follows Miss Chief as she moves through time, from a complex lived experience of Cree cosmology, to the arrival of European settlers, to the colonial violence and tragedies of the nineteenth and twentieth centuries. Blending history, fiction, and memoir, this is a deeply Cree and gloriously queer understanding of our world.
Monkman and Gordon join beloved Canadian broadcaster Shelagh Rogers for a conversation about Indigenous resilience; reshaping our shared understanding; and lighting the path ahead.
Books will be for sale at the event courtesy of Iron Dog Books.
Participants and Speakers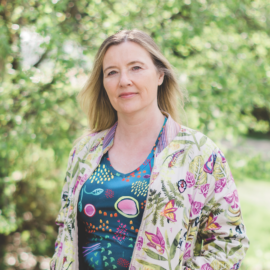 Gisèle Gordon
GISÈLE GORDON is a settler media artist and writer based in Dish With One Spoon Territory (Toronto, Canada). Her solo work includes the documentary The Tunguska Project (Best Feature Length Film at the Planet in Focus Film Festival, 2005), and the video installations Crosscurrent and The Land that Dreams. (ONTARIO)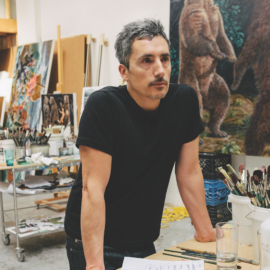 Kent Monkman
KENT MONKMAN is an interdisciplinary Cree visual artist. A member of Fisher River Cree Nation in Treaty 5 Territory (Manitoba), he lives and works in Dish With One Spoon Territory (Toronto). His works are held in prominent institutions across the world. (MANITOBA/ONTARIO)