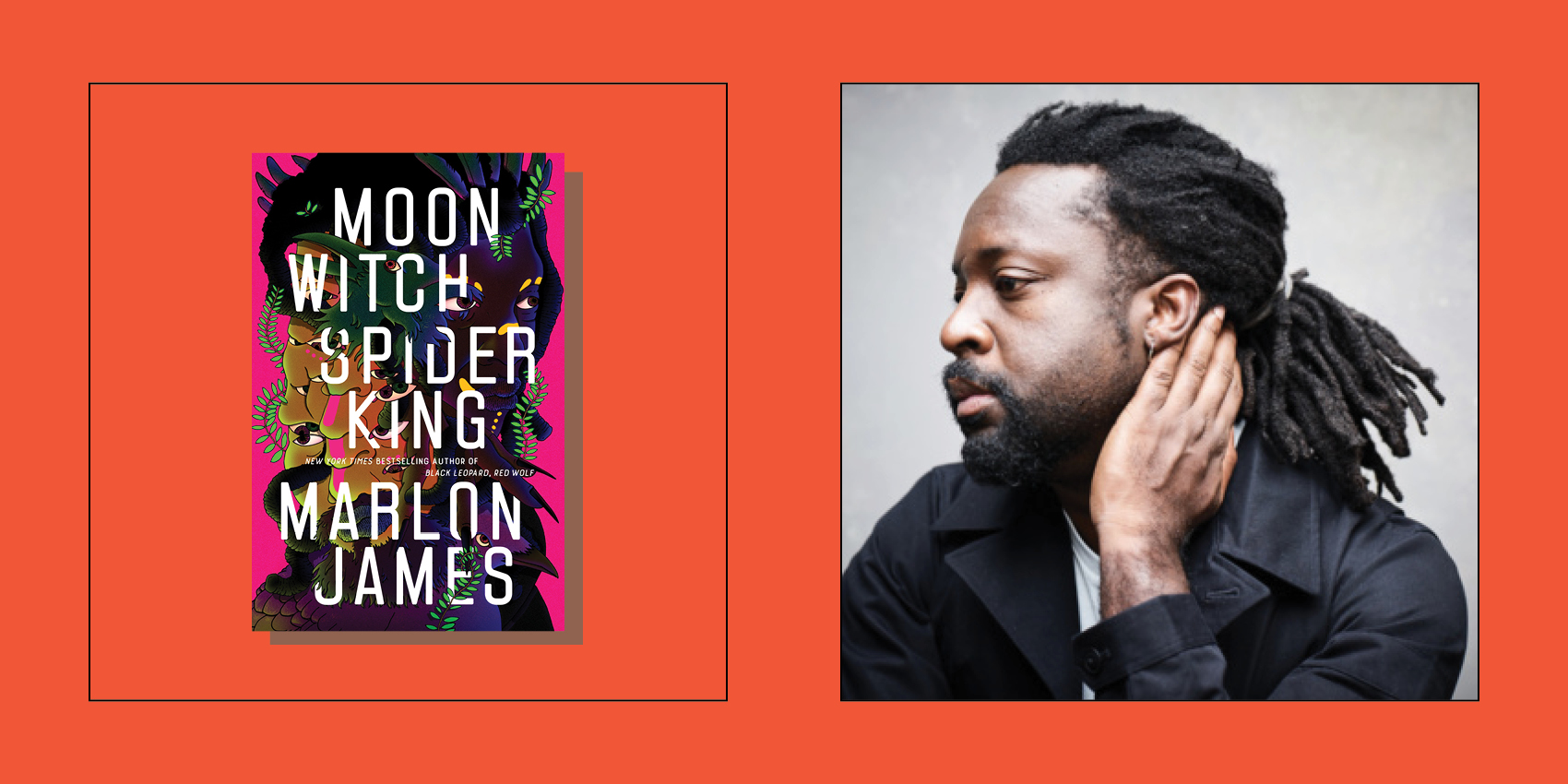 Presented in partnership with Vancouver Public Library and TELUS.
Marlon James' Black Leopard, Red Wolf was a show-stopping tour de force of literary fantasy, an instant bestseller, and the first book in what has now become a highly-anticipated series, the Dark Star Trilogy. James returns to shelves—and the Vancouver Writers Fest's virtual stages—with Moon Witch, Spider King, heralded by writers such as Neil Gaiman and Salman Rushdie, and praised by Buzzfeed as "even more brilliant than the first" and "the literary equivalent of a Marvel Comics universe" by The New York Times. This is sure to be one of the most anticipated events of the season. As the Washington Post reports: "Stand aside, Beowulf."
Joined by Cherie Jones, 2021 Festival guest and the acclaimed, award-winning author of How the One-Armed Sister Sweeps Her House, this spectacular Incite event will explore rich narratives and powerful reimaginings, emotive writing and more, from two of the industry's most respected visionaries. Submit your questions in advance!
From the publisher: In Black Leopard, Red Wolf, Sogolon the Moon Witch proved a worthy adversary to Tracker as they clashed across a mythical African landscape in search of a mysterious boy who disappeared. In Moon Witch, Spider King, Sogolon takes center stage and gives her own account of what happened to the boy, and how she plotted and fought, triumphed and failed as she looked for him. It's also the story of a century-long feud—seen through the eyes of a 177-year-old witch—that Sogolon had with the Aesi, chancellor to the king. It is said that Aesi works so closely with the king that together they are like the eight limbs of one spider. Aesi's power is considerable—and deadly. It takes brains and courage to challenge him, which Sogolon does for reasons of her own.
Both a brilliant narrative device—seeing the story told in Black Leopard, Red Wolf from the perspective of an adversary and a woman—as well as a fascinating battle between different versions of empire, Moon Witch, Spider King delves into Sogolon's world as she fights to tell her own story. Part adventure tale, part chronicle of an indomitable woman who bows to no man, it is a fascinating novel that explores power, personality, and the places where they overlap.
Incite events are free and open to the public, but an RSVP is required. We encourage you to pick up Moon Witch, Spider King at your favourite independent bookseller.
This is an online, pre-recorded event. 
Participants and Speakers
Marlon James
MARLON JAMES was born in Jamaica in 1970. He is the author of the New York Times-bestseller Black Leopard, Red Wolf, which was a finalist for the National Book Award for fiction in 2019. His novel A Brief History of Seven Killings won the 2015 Man Booker Prize. It was also a finalist for the National Book Critics Circle Award and won the OCM Bocas Prize for Caribbean Literature for fiction, the Anisfield-Wolf Book Award for fiction, and the Minnesota Book Award. James is also the author of The Book of Night Women, which won the 2010 Dayton Literary Peace Prize and the Minnesota Book Award. James divides his time between Minnesota and New York.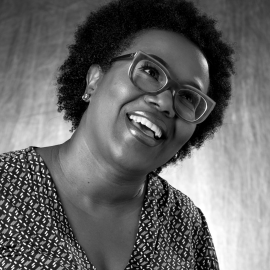 Cherie Jones
CHERIE JONES was born in Barbados in 1974. A graduate of the MA program at Sheffield Hallam University, she was awarded a fellowship at the Vermont Studio Center. Her short fiction has been published in PANK, Reflex Fiction, and the Feminist Wire. (BARBADOS)