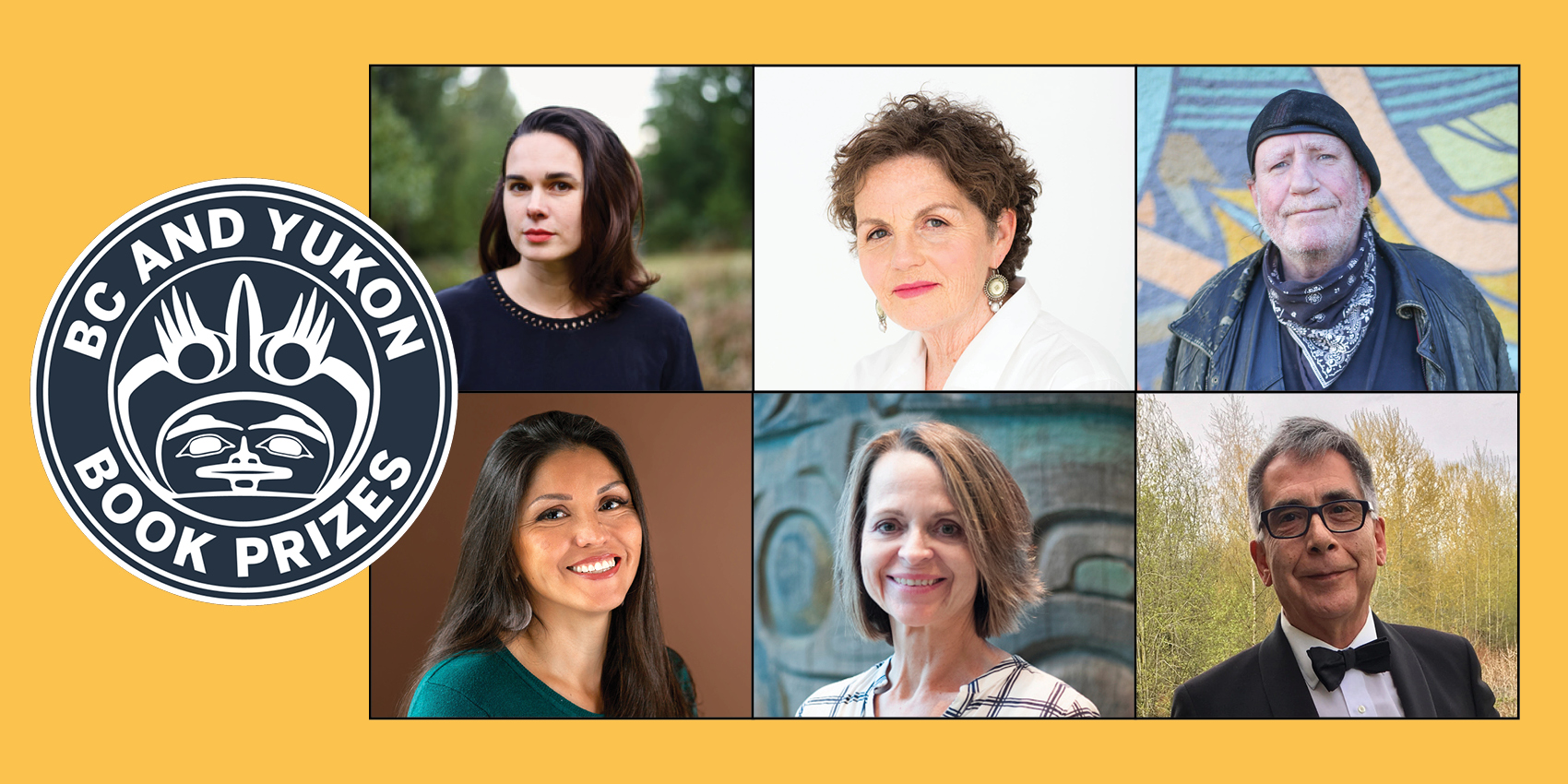 Presented in partnership with Vancouver Public Library and TELUS.
It's award season in BC! Join us for a celebratory night with six of the 2022 BC and Yukon Book Prize finalists from five prestigious award categories. Moderated by Megan Cole, the Prize's Director of Programming and Communications, this much-anticipated panel will feature:
Iona Whishaw, nominated for the Bill Duthie Booksellers' Choice Award for A Lethal Lesson: A Lane Winslow Mystery (TouchWood Editions)
Henry Doyle, nominated for the Dorothy Livesay Poetry Prize for No Shelter (Anvil Press)
Cedar Bowers, nominated for the Ethel Wilson Fiction Prize for Astra (McClelland & Stewart | Penguin Random House Canada)
Nicola I. Campbell, nominated for the Jim Deva Prize for Writing That Provokes for Spíləx̣m: A Weaving of Recovery, Resilience, and Resurgence (Highwater Press)
Karen Duffek and kwəskwestən, nominated for the Roderick Haig-Brown Regional Prize for Where the Power Is (Figure 1 Publishing)
This event will feature the finalists reading from their books, as well as an audience Q&A. The finalists will be announced at a gala in Vancouver on September 24.
Incite events are free and open to the public, but an RSVP is required. Books will be on sale at the event from our official bookseller, Black Bond Books/Book Warehouse.
This event can be attended in-person or online. At checkout, we will ask you if you plan to join us online or in-person. 
The Vancouver Writers Fest encourages patrons to wear face masks at its events. While not currently mandated by the BC health authority, face masks continue to offer assurance and safety for many of the communities the VWF serves. We thank you for your understanding and consideration.
Participants and Speakers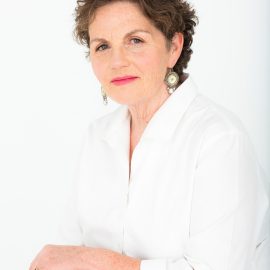 Iona Whishaw
IONA WHISHAW is a former educator and social worker whose mother and grandfather were both spies during their respective wars. She is the award-winning author of the Globe and Mail bestselling Lane Winslow Mystery series. She lives in Vancouver, British Columbia, with her husband.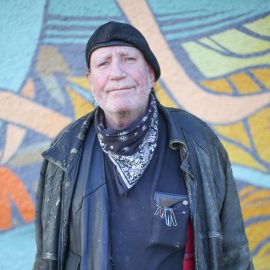 Henry Doyle
HENRY DOYLE lives and works in Vancouver's Downtown Eastside. A long-time member of Thursdays Writing Collective and the Downtown Eastside Writing Collective, Henry has published work in Poetry is Dead, Megaphone, Geist, and the anthologies V6A: Writing from Vancouver's Downtown Eastside and From the Heart of it All: Ten Years of Writing from Vancouver's Downtown Eastside. He won Geist magazine's DTES Jamboree Writing Contest in 2011 and Muriel's Journey Poetry Prize in 2020.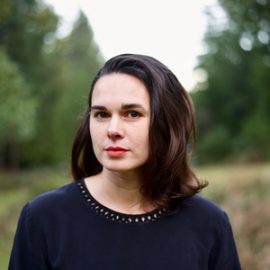 Cedar Bower
CEDAR BOWER's fiction has been published in Joyland and Taddle Creek. Astra is her first novel. With her husband, novelist Michael Christie, and their two children, she divides her time between Galiano Island, where she grew up, and Victoria.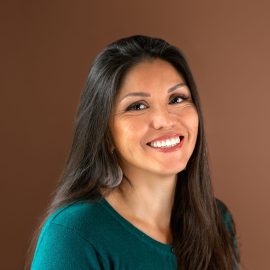 Nicola I. Campbell
NICOLA I. CAMPBELL is the author of Shi-shi-etko, Shin-chi's Canoe, Grandpa's Girls, and A Day with Yayah. Nłeʔkepmx, Syílx, and Métis, from British Columbia, her stories weave cultural and land-based teachings that focus on respect, endurance, healing, and reciprocity. Nicola's books have been among the finalists for numerous children's literary awards. Shin-chi's Canoe won the 2009 TD Canadian Children's Literature Award and was a 2008 Governor General's Award for Illustration finalist.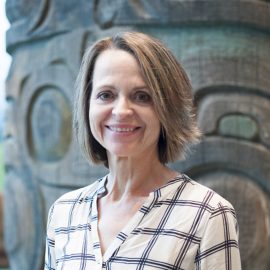 Karen Duffek
KAREN DUFFEK is the Curator of Contemporary Visual Arts and Pacific Northwest at MOA. Committed to supporting the activation of Northwest Coast Indigenous collections inside and outside the museum, her research, exhibitions, and publications focus on the relationships between historical and contemporary art practices, museum collections, communities, and art markets.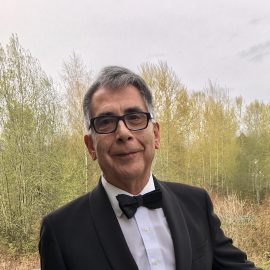 kwəskwestən
kwəskwestən has served his Musqueam community in multiple ways, including holding roles as a speaker and sχwayχwəy dancer in ceremony, a Council member, a protocol officer, and an Elders' representative. In addition, he has worked as a sculptor, carver, labourer, and archaeologist.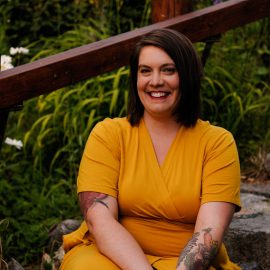 Megan Cole
MEGAN COLE is a tattooed food enthusiast with an obsessive reading habit. She is the Director of Programming and Communications for the BC and Yukon Book Prizes. Part of the work she does for the Book Prizes includes hosting and producing Writing the Coast, a podcast featuring interviews with the finalists and winners of the BC and Yukon Book Prizes. Megan's work has appeared in Chatelaine, The Puritan, This Magazine, untethered Magazine, and more. Megan lives and works on the territory of the Tla'amin Nation.