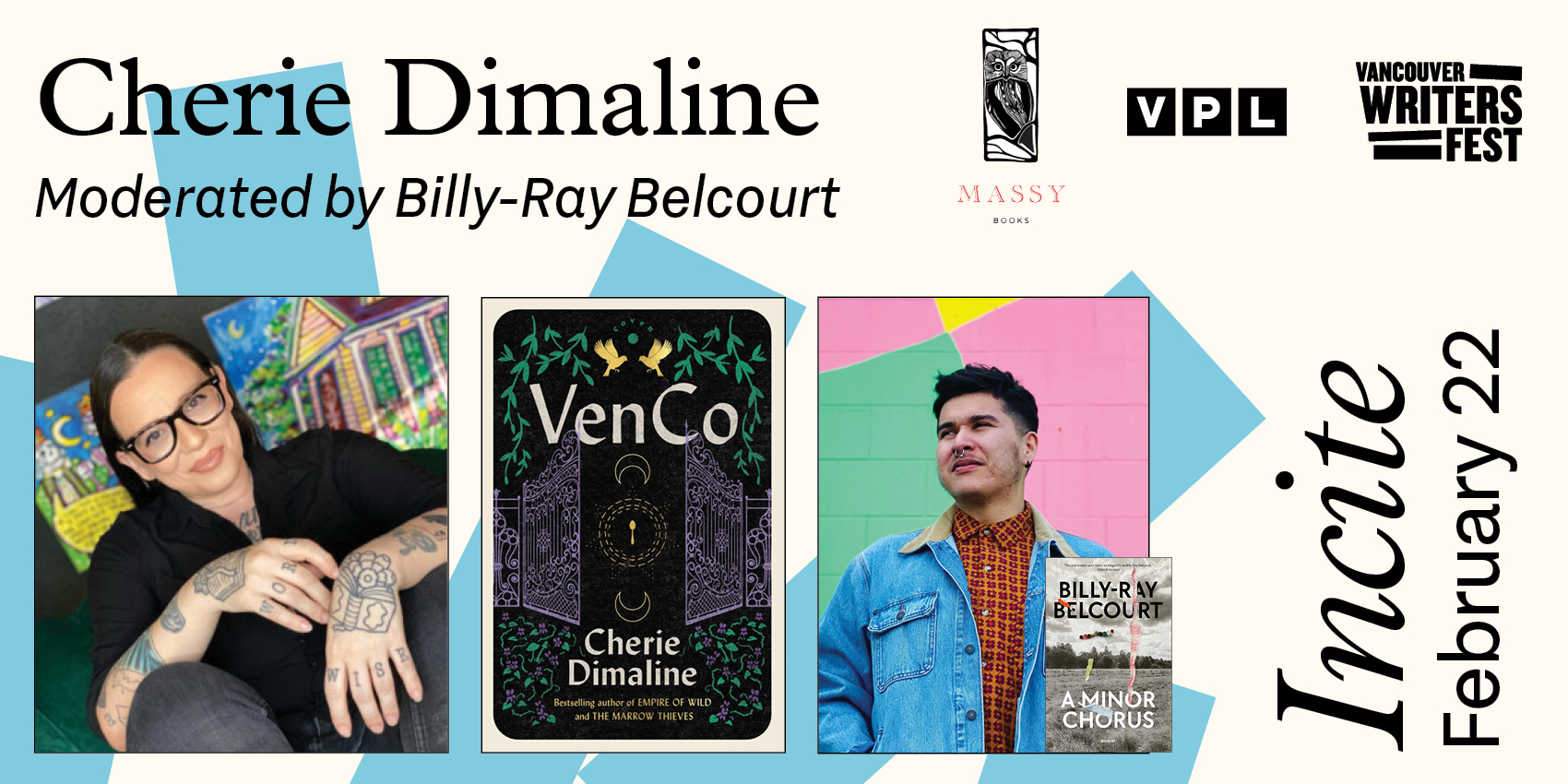 Presented in partnership with Vancouver Public Library and Massy Books. 
Don your cloaks and gather with other members of our literary coven for an evening of divine storytelling and witchcraft. Our third Incite event features Festival favourite Cherie Dimaline, whose book The Marrow Thieves has garnered multiple awards and maintained an astonishingly frequent presence on the Canadian bestseller's list for the past five years. Her latest novel for adults invites readers on an enchanting, treacherous road trip adventure that will "bring magic back into your life" (Eden Robinson).
VenCo is a wickedly subversive, deliciously imaginative, deeply feminist novel of contemporary witches on the rise. When Métis millennial Lucky St. James finds a spoon in her basement inscribed with the letters S-A-L-E-M, she joins a network of extraordinary women across North America who are searching desperately for the final spoon—and the unknown witch who holds it. The Kirkus Prize and Governor General's Literary Award winning author joins author and academic Billy-Ray Belcourt (A History of My Brief Body, A Minor Chorus) to discuss her spellbinding new book, and her prolific and varied writing life.
Books will be for sale before and after the event courtesy of Massy Books.
FROM THE PUBLISHER
From the bestselling author of Empire of Wild, a wickedly subversive, deliciously imaginative, deeply feminist novel of contemporary witches on the rise—a book that only the supremely gifted storyteller Cherie Dimaline could write.
Lucky St. James, orphaned daughter of a bad-ass Métis good-times girl, is barely hanging on to her nowhere life when she finds out that she and her grandmother, Stella, are about to be evicted from their apartment. Bad to worse in a heartbeat. Then one night, doing laundry in the building's dank basement, Lucky feels an irresistible something calling to her. Crawling through a hidden hole in the wall, she finds a tarnished silver spoon depicting a story-book hag over letters that spell out S-A-L-E-M.
Which alerts Salem-born Meena Good, finder of a matching spoon, to Lucky's existence. One of the most powerful witches in North America, Meena has been called to bring together seven special witches and seven special spoons—infused with magic and scattered to the four directions more than a century ago—to form a magic circle that will restore women to their rightful power. Under the wing of the international headhunting firm VenCo, devoted to placing exceptional women in roles where they can influence business, politics and the arts, Meena has spent years searching out witches hiding in plain sight wherever women gather: suburban book clubs, Mommy & Me groups, temp agencies. Lucky and her spoon are number six.
With only one more spoon to find, a very powerful adversary has Meena's coven in his sights—Jay Christos, a roguish and deadly witch-hunter as old as witchcraft itself. As the clock ticks toward a now-or-never deadline, Meena sends Lucky and her grandmother on a dangerous, sometimes hilarious, road trip through the United States in search of the seventh spoon. The trail leads them at last to the darkly magical city of New Orleans, where Lucky's final showdown with Jay Christos will determine whether the coven will be completed, ushering in a new beginning, or whether witches will be forced to remain forever underground.
Join us for Incite all season, in-person or online! This readings series offers conversations with celebrated authors and emerging talents every two weeks from January to June. Incite is free and open to all. 
Participants and Speakers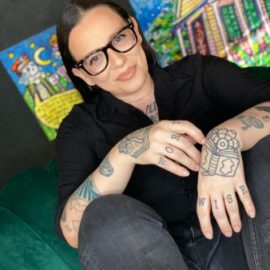 Cherie Dimaline
CHERIE DIMALINE is an author from the Georgian Bay Métis Community. Her book The Marrow Thieves, won the prestigious Kirkus Prize for Young Readers' Literature, the Burt Award for First Nations, Métis and Inuit Literature, and the Governor General's Literary Award, among others. It was named a Book of the Year on numerous lists, including those from NPR, the School Library Journal, the New York Public Library, the Globe and Mail, Quill & Quire, and the CBC. Its sequel, Hunting by Stars, was published in 2021 to great acclaim, and has been selected as Book of the Year from NPR, Indigo, and Kobo, and is a Good Morning America Buzz Pick, as well as a Cityline Book Club Pick for December 2021. VenCo is her latest novel for adults.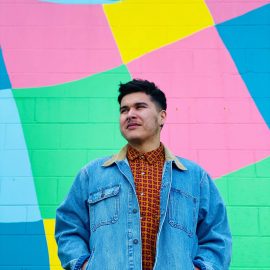 Billy-Ray Belcourt
BILLY-RAY BELCOURT is a poet, author, and scholar from the Driftpile Cree Nation. He won the 2018 Griffin Poetry Prize for his debut collection, This Wound Is a World, which was also a finalist for the Governor General's Literary Award. His third book, A History of my Brief Body, was a Globe & Mail Best Book and a finalist for the 2020 Governor General's Literary Award for Non-Fiction. Belcourt is a recipient of the prestigious Rhodes scholarship and an Indspire Award, the highest honour the Indigenous community bestows on its leaders. His fourth book, A Minor Chorus, was long listed for the Scotiabank Giller Prize.