Cherie Jones and Myriam Chancy have both written powerful, dynamic, disturbing novels about upheaval and injustice in the Caribbean. Jones, a Barbadian writer, took the world by storm this year with the publication of her debut novel How the One-Armed Sister Sweeps Her House: an ambitious, layered novel in which her young Barbadian protagonist fights for her life. Chancy, who was born in Port-au-Prince and raised in Haiti and in Canada, teaches at Scripps College in California. Her new novel, What Storm, What Thunder masterfully charts the inner lives of ten characters whose lives are affected by an earthquake that rocks Haiti and its people to the core. Join them in conversation with Guest Curator Lawrence Hill as they discuss modern Caribbean literature.
Moderated and curated by Guest Curator Lawrence Hill.


Presented in partnership with HarperCollins Canada.
Participants and Speakers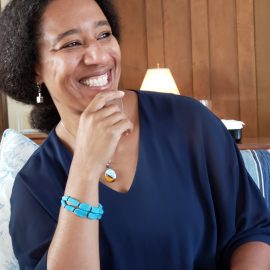 Myriam Chancy
MYRIAM CHANCY was born in Port-au-Prince, Haiti. A Guggenheim Fellow, she currently holds the Hartley Burr Alexander Chair in the Humanities at Scripps College in California. Her first novel, Spirit of Haiti, was shortlisted for the Commonwealth Writers Prize (Best First Book, Canada/Caribbean) in 2004. The Loneliness of Angels won the Guyana Prize for Literature Caribbean Award (Best Fiction) and was shortlisted for the OCM Bocas Prize for Caribbean Literature in 2011. (UNITED STATES)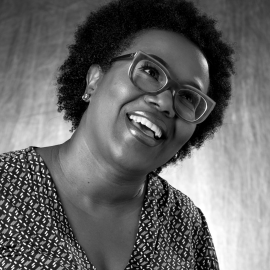 Cherie Jones
CHERIE JONES was born in Barbados in 1974. A graduate of the MA program at Sheffield Hallam University, she was awarded a fellowship at the Vermont Studio Center. Her short fiction has been published in PANK, Reflex Fiction, and the Feminist Wire. (BARBADOS)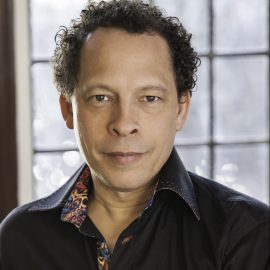 Lawrence Hill
LAWRENCE HILL is the author of ten books including the novels The Book of Negroes and The Illegal, and the non-fiction books Blood: the Stuff of Life, and Dear Sir, I intend to Burn your Book: An Anatomy of a Book Burning. Hill is a winner of the Rogers Writers' Trust Fiction Prize, the Commonwealth Writers' Prize for Best Book, and both CBC Radio's Canada Reads and Radio-Canada's Combat des livres.