2022 was a great year for youth titles. Here are some of the books that won this year's many prestigious literary awards.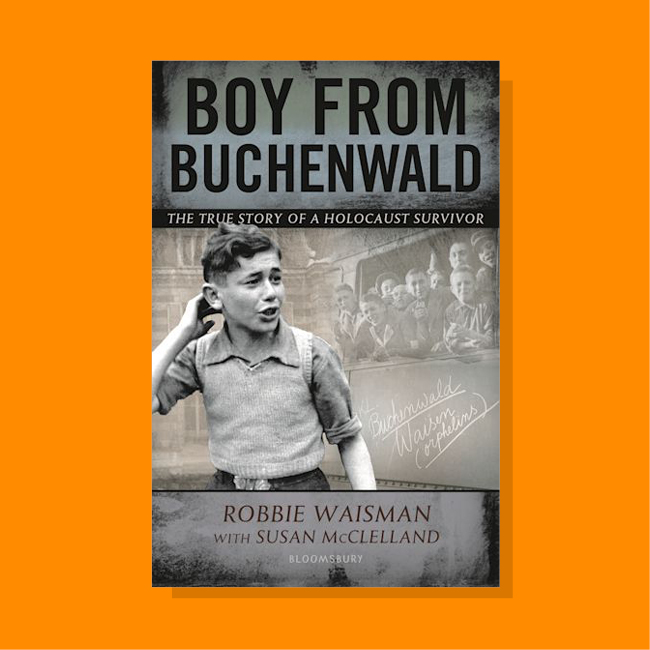 Boy from Buchenwald: The True Story of a Holocaust Survivor by Robbie Waisman and Susan McClelland
Winner of the 2022 Sheila A. Egoff Children's Literature Prize.
It was 1945 and Romek Wajsman had just been liberated from Buchenwald, a brutal concentration camp where more than 60,000 people were killed. He was starving, tortured, and had no idea where his family was-let alone if they were alive. Along with 472 other boys, including Elie Wiesel, these teens were dubbed "The Buchenwald Boys." They were angry at the world for their abuse, and turned to violence: stealing, fighting, and struggling for power. Everything changed for Romek and the other boys when Albert Einstein and Rabbi Herschel Schacter brought them to a home for rehabilitation. Romek Wajsman, now Robbie Waisman, humanitarian and Canadian governor general award recipient, shares his remarkable story of transforming pain into resiliency and overcoming incredible loss to find incredible joy. Grades 5-12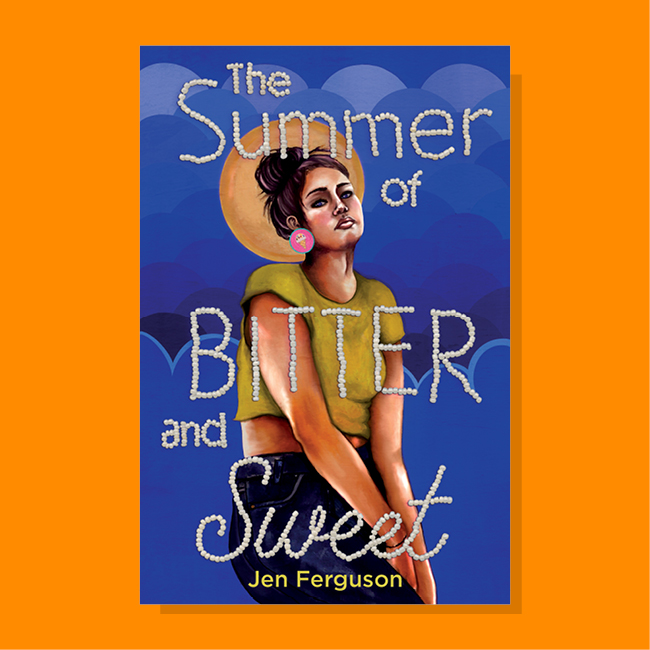 The Summer of Bitter and Sweet by Jen Ferguson
Winner of the 2022 Governor General's Literary Award for Young People's Literature – Text.

In this complex and emotionally resonant novel about a Métis girl living on the Canadian prairies, debut author Jen Ferguson serves up a powerful story about rage, secrets, and all the spectrums that make up a person—and the sweetness that can still live alongside the bitterest truth. Lou has enough confusion in front of her this summer. She'll be working in her family's ice-cream shack with her newly ex-boyfriend—whose kisses never made her feel desire, only discomfort—and her former best friend, King, who is back in their Canadian prairie town after disappearing three years ago without a word, But when she gets a letter from her biological father—a man she hoped would stay behind bars for the rest of his life—Lou immediately knows that she cannot meet him, no matter how much he insists. While King's friendship makes Lou feel safer and warmer than she would have thought possible, when her family's business comes under threat, she soon realizes that she can't ignore her father forever. Grades 9-12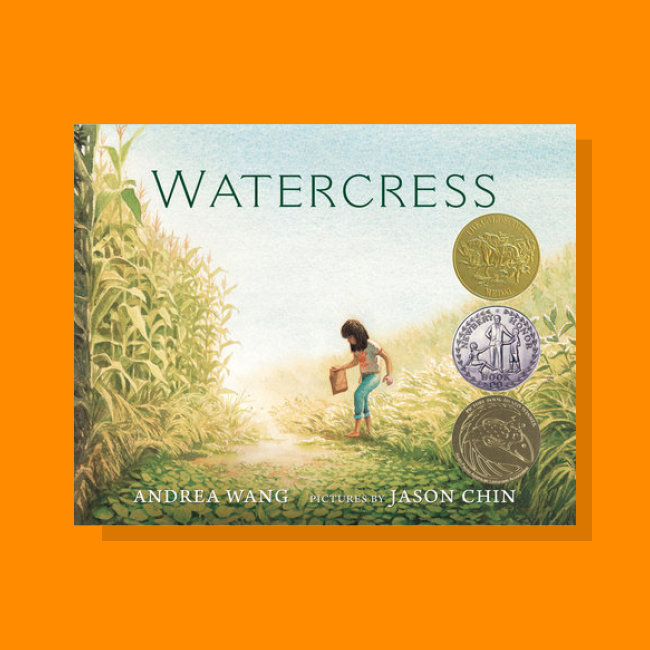 Watercress by Andrea Wang, illustrated by Jason Chin
Winner of the 2022 Caldecott Medal.
While driving through Ohio in an old Pontiac, a young girl's Chinese immigrant parents spot watercress growing wild in a ditch by the side of the road. They stop the car, grabbing rusty scissors and an old paper bag, and the whole family wades into the mud to gather as much as they can. At first, she's embarrassed. Why can't her family just get food from the grocery store, like everyone else? But when her mother shares a bittersweet story of her family history in China, the girl learns to appreciate the fresh food they foraged—and the memories left behind in pursuit of a new life. Together, they make a new memory of watercress. This is a bittersweet, delicate look at how sharing the difficult parts of our histories can create powerful new moments of family history, and help connect us to our roots. An endnote from the author describes her personal connection to the story, and an illustrator's note touches on both the process of the painting, and the emotional meaning brought to the work. Grades Preschool-2