My Roots – Adult Workshop
Sunday, May 14, 1–5pm at Suite Genius,
225 West 8th Avenue, Second Floor, Vancouver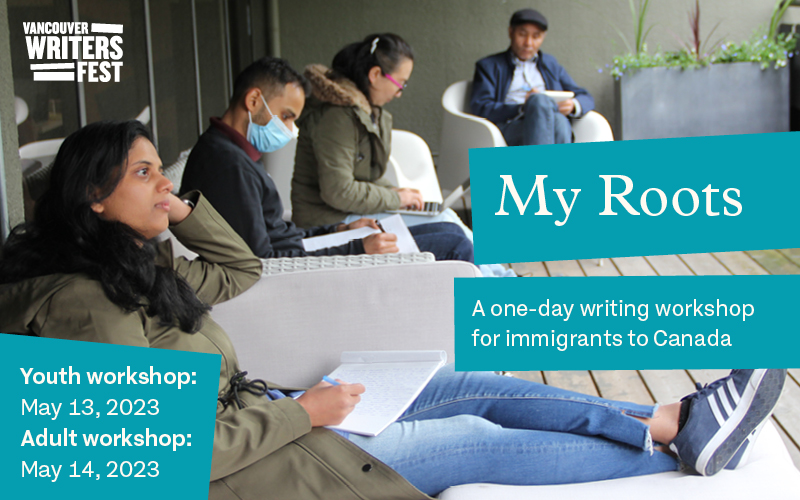 The deadline to apply has closed. If you applied, keep an eye on your email inbox! We will email you if you are confirmed to attend.
Applications are open now for the Vancouver Writers Fest's annual writing workshop for immigrants, My Roots. This page contains information and the application form for the adult workshop with instructor Eddy Boudel Tan on May 14, for participants aged 19+.
Click here to access the My Roots for Youth (ages 16–19) workshop.
---
Our beloved My Roots Workshop provides participants with an opportunity to deepen and enrich their writing through guided exercises and techniques. This spring, participants will work with acclaimed writer Eddy Boudel Tan—the author of After Elias and The Rebellious Tide, and a Writers' Trust of Canada Rising Star—to write their stories, centred around themes of place and home. Participants can write in the form of their choosing, including poetry, fiction, or non-fiction, and will leave with a piece of writing that they can publish in the Vancouver Writers Fest newsletter.
All levels of writers are welcome, and attendance is free. My Roots is only open to immigrants to Canada.
My Roots is presented thanks to the generous support of Robin Pascoe and Rodney Briggs.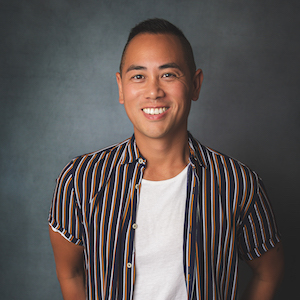 Workshop Instructor
Eddy Boudel Tan is the author of two novels: After Elias, a finalist for the Edmund White Award and the ReLit Awards, and The Rebellious Tide, a finalist for the Ferro-Grumley Award. In 2021, he was named a Rising Star by Writers' Trust of Canada. His short stories can be found in Joyland, Yolk, Gertrude Press, The G&LR, and two anthologies. He lives with his husband in Vancouver where he's currently writing his next novel while listening to the language of birds from his balcony.

My Roots Application
Applications are closed for the 2023 My Roots for Adults workshop. If you applied, keep an eye on your inbox!