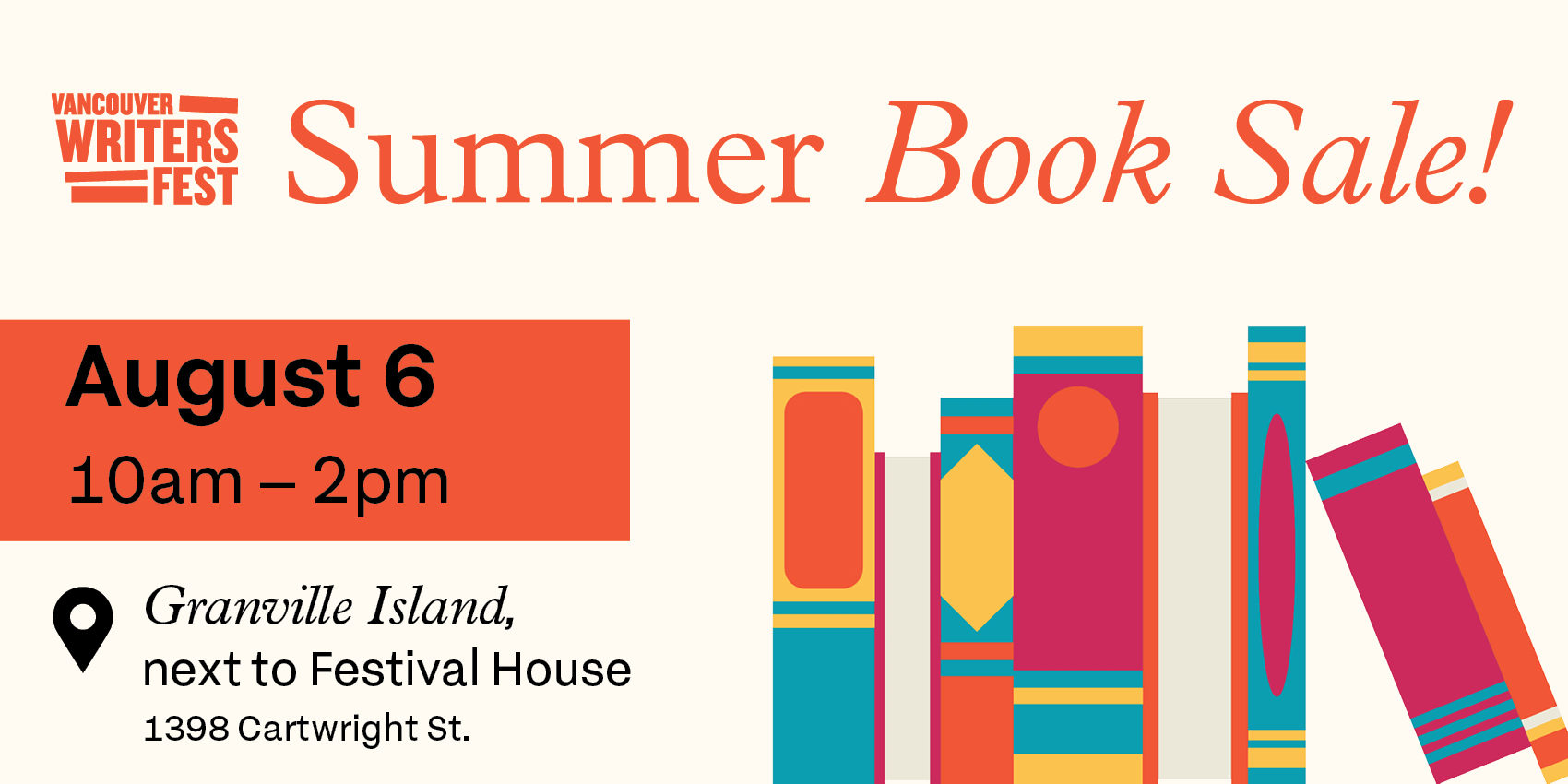 Join us on Saturday, August 6 for the Vancouver Writers Fest Summer Book Sale!
This one-day only event will take place in the parking lot next to Festival House* on Granville Island, from 10am–2pm (or until books sell out). Entry to the sale is free and open to all.  
Spend some time on Granville Island and browse amazing deals on exceptional books we're releasing from our 2019–2021 archives. The shelves will be filled with hundreds of fiction, non-fiction, poetry, YA, and children's titles, from local and international authors. We'll even have some signed copies in stock.
In honour of our 35th anniversary, most books—including paperbacks, kids' books, and hardcovers—will be priced at either $3 or $5. Payment by credit is preferred, cash also accepted. All proceeds will support our 35th anniversary campaign.
Save the date, and share widely with your book-lover community and on social media! 
* This event will take place rain or shine! In the event of rain, find us inside the Festival House garage.