Presented in partnership with Vancouver Public Library and TELUS.
We hosted three poets whose collections were just in time for National Poetry Month! Join us for a fascinating evening in conversation with writers at the cutting edge of poetry in Canada.
Internationally-acclaimed and Giller-shortlisted author Shani Mootoo shares with us an anticipated return to poetry. Cane | Fire (Book*hug Press) is deeply personal—akin to a poetic memoir—and shares evocative depictions of moves from Ireland to San Fernando and finally to Canada. We begin to understand how life can not only be shaped, but reimagined.
Each One a Furnace (Penguin Random House), from the GG-winning author Tolu Oloruntoba, trails the global mobility of birds to chronicle the struggle within and between cultures. It is a deeply powerful work that explores how those unable to be at rest in the world may take to improbable flight.
Jason Purcell is known across the country for their exceptional (co-owned) store, Glass Bookshop, in Edmonton. Their debut collection, Swollening (Arsenal Pulp Press) examines the queer, sick body as a reaction to an ill world and asks it how to move on toward hope.
They are joined in conversation by moderator, writer and poet, Shazia Hafiz Ramji.
Participants and Speakers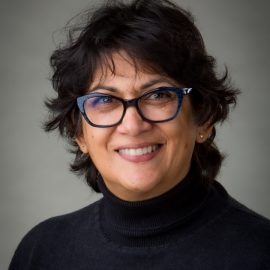 Shani Mootoo
SHANI MOOTOO was born in Ireland, grew up in Trinidad, and lives in Prince Edward County, Ontario. She holds an MA in English from the University of Guelph, writes fiction and poetry, and is a visual artist whose work has been exhibited locally and internationally. Mootoo's critically acclaimed novels include Polar Vortex, Moving Forward Sideways Like a Crab, Valmiki's Daughter, He Drown She in the Sea, and Cereus Blooms at Night. She is a recipient of the K.M. Hunter Arts Award, a Chalmers Fellowship Award, and the James Duggins Outstanding Midcareer Novelist Award. Her poetry has appeared in numerous journals and anthologies, and includes the collection, The Predicament of Or. Her work has been long- and shortlisted for the Scotiabank Giller Prize, the Dublin IMPAC Award, and the Booker Prize.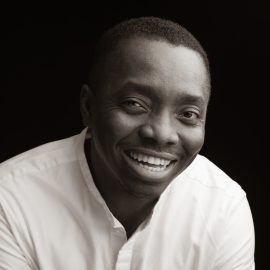 Tolu Oloruntoba
TOLU OLORUNTOBA was born in Ibadan, Nigeria, and practiced medicine before his before his current work managing projects for provincial health organizations. His poetry has appeared or is forthcoming in Harvard Divinity Bulletin, PRISM International, Pleiades, Columbia Journal Online, Obsidian, The Maynard, and the Humber Literary Review, and has been nominated for the Pushcart Prize. His debut chapbook, Manubrium, was shortlisted for the 2020 bpNichol Chapbook Award, while his debut collection of poems, The Junta of Happenstance, was published in Spring 2021 by Palimpsest Press and is a finalist for the Governor General's Literary Award for Poetry. He lives in Surrey, BC, in the territories of the Semiahmoo, Katzie, and Kwantlen First Nations.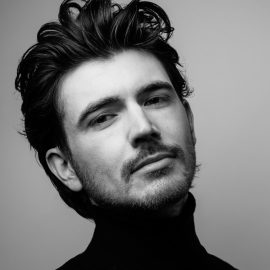 Jason Purcell
JASON PURCELL (they/them) is a writer and musician from amiskwaciwaskahikan, Treaty 6 (Edmonton, Alberta), where they are also the co-owner of Glass Bookshop. As a chronically ill writer, Jason writes at the intersection of queerness and illness and is the author of the chapbook A Place More Hospitable (Anstruther Press). Swollening is their first full-length collection.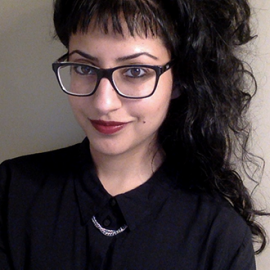 Shazia Hafiz Ramji
SHAZIA HAFIZ RAMJI's writing has recently appeared in Galleries West, Canadian Notes & Queries, and Quill & Quire. Her fiction was shortlisted for the Malahat Review's 2022 Open Season Awards. She was a finalist for the 2021 National Magazine Awards and the 2021 Mitchell Prize for Faith and Poetry. Port of Being is her award-winning first book of poems.